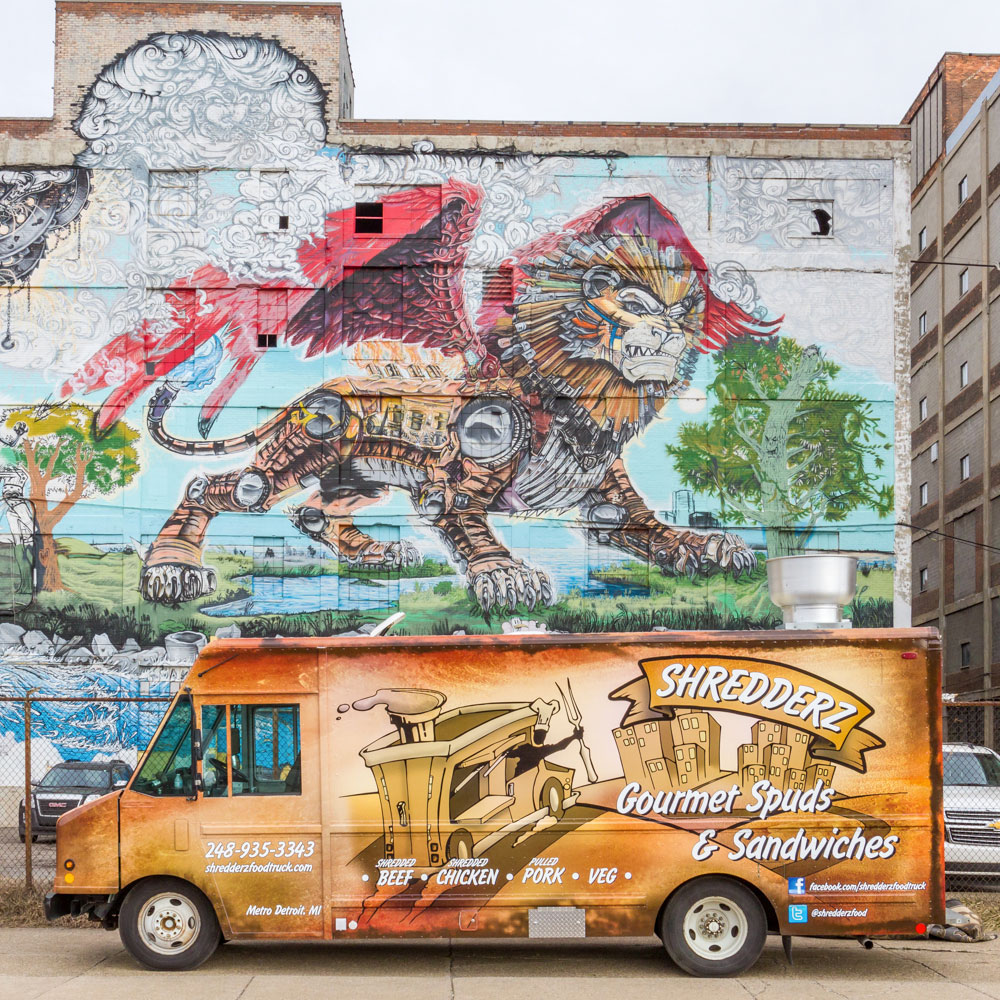 WHAT WE DO
Shredderz Brings Potato Goodness to the Fleat Patio.
Shredderz specializes in artisan shredded hash browns. Combined with shredded meats, cheeses, breads, and artisan sauces.
Shredderz is a Detroit based food truck devoted to bringing our delicious signature hash browns and sandwiches to the great people of Michigan.
If you thought hash browns were just for breakfast, you're wrong! Make a meal out of the humble potato. The menu is exciting and drool-worthy. There is something for everyone of any age at this great food truck. Don't miss out the next time they visit – be sure to mark your calendar. We try to make sure they are in heavy rotation to satisfy their fans. Who wouldn't love a loaded hash brown? It's sure to be your new favorite here at Fleat. Are you hungry yet? We are!
Lastly, they bring a fun and exciting vibe to the patio when they visit. These guys give great customer service while having a good time. Their fun-loving attitude is contagious and our guests love them. We are always excited to welcome them to the Fleat patio.
Visit the facebook page here:https://www.facebook.com/shredderzfoodtruck/
Check our schedule to see when they visit the patio here:https://detroitfleat.com/schedule/
TYPE OF FOOD:
Artisan shredded hash browns