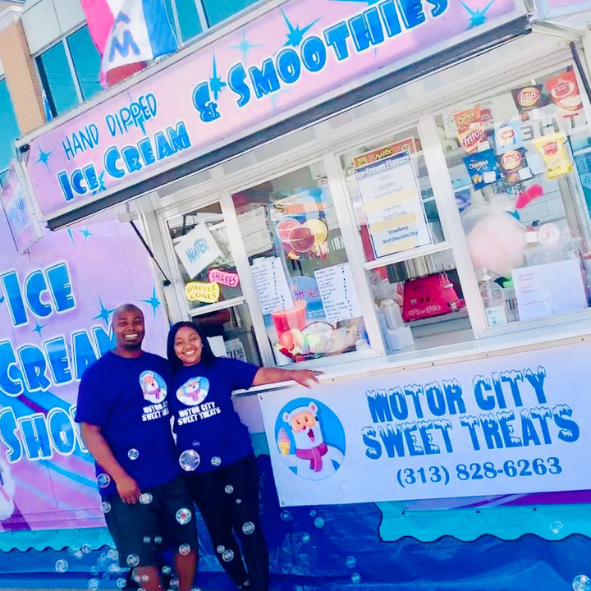 WHAT WE DO
Motor City Sweet Treats -Detroit Fleat's Guest Ice Cream Truck
From the owners:
"Motor City Sweet Treats is what happens when a family of passionate entrepreneurs bring their love of ice cream and their love of their community together. Our premium treats are made fresh and ready to take on the go at your convenience. Come celebrate togetherness and satisfied cravings with us, and see why we're Metro Detroit's premier Ice Cream Food Truck!"
From scoops of your childhood favorites to cups for your pup, this truck has it all. We love to see this truck roll through on summer days here at Fleat. A welcome addition to the patio, this truck complements our casual menu. Our guests love to grab a scoop to end the night right and the kids love it the most. The flavors are solid and the customer service is unbeatable. Come through to grab a treat for yourself on a hot day – satisfy that sweet tooth with ice cream from amazing people. Who doesn't love ice cream?
We all scream for ice cream! Yay!
Need more ice cream information? Check them out here: https://www.motorcitysweettreats.com/
Mark your calendar! Visit the schedule to see when this truck returns to Fleat: https://detroitfleat.com/schedule/