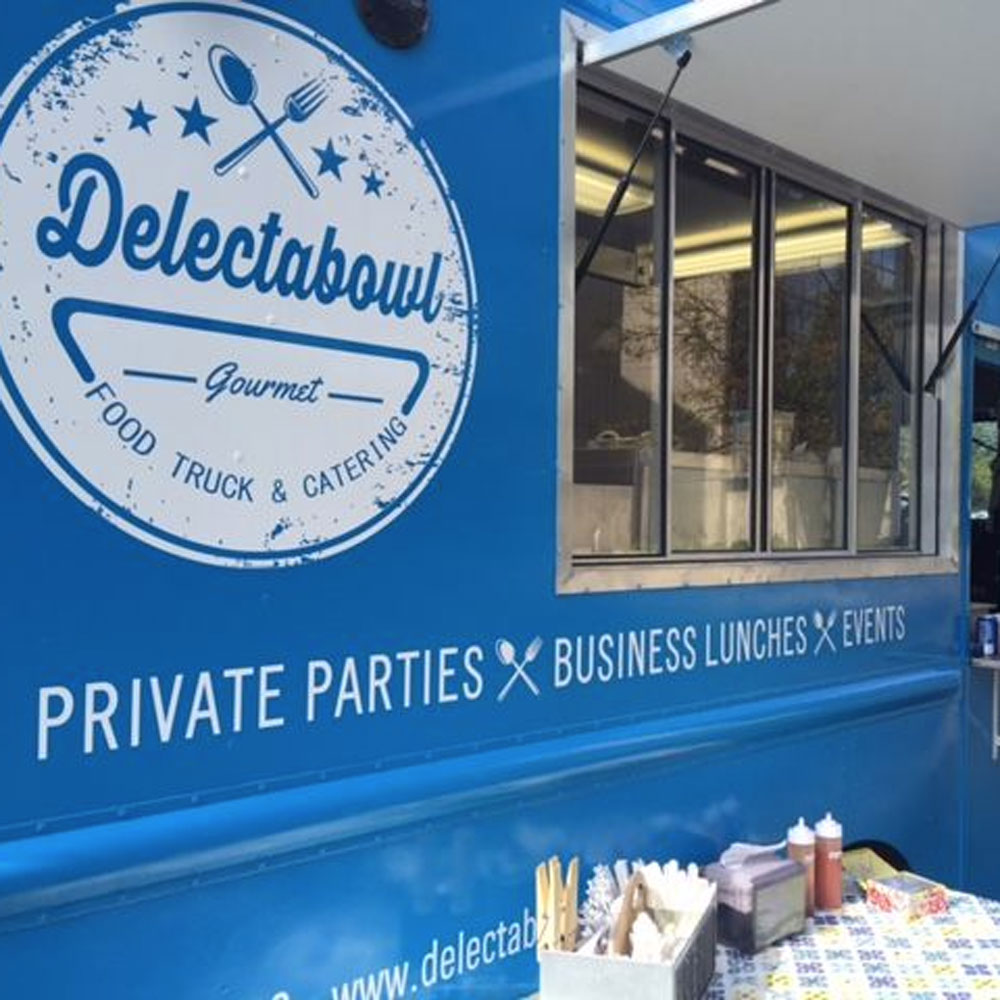 WHAT WE DO
Delectabowl visits Fleat with a menu full of Comfort Food.
How do you describe Delectabowl? Start with a bowl. Add a brother & sister duo.  Combine fresh, wholesome ingredients with scratch-cooking and love. 
A Delectabowl is a delicious, satisfying, home-cooked meal. In a bowl.
​Want to try one?  We're all over town.  Follow us on Instagram. We may be at a food truck rally, a festival, a wedding, a corporate lunch…
Delectabowl Food Truck is a Metro Detroit based truck dishing out layered bowls. We start with hearty bases and topped with savory meats, stews, craft toppings, and homemade sauces. How about a craft loaded potato menu that satisfies any palate? Lastly, we pride ourselves on pleasing any kind of eater. Whether you are gluten free, vegetarian, or a meat and cheese eater, we have something for you.
A fan favorite at Fleat since we've opened – we are so excited for this most-loved truck to visit the patio again this season. The famous Comfort Bowl is a must-try item on the menu. Come see what's new and sample some amazing comfort food made with love.
Visit their facebook to find out more:https://www.facebook.com/delectabowlfoodtruck/
Check out our schedule to see when they will visit Fleat next: https://detroitfleat.com/schedule/
TYPE OF FOOD:
Comfort Food