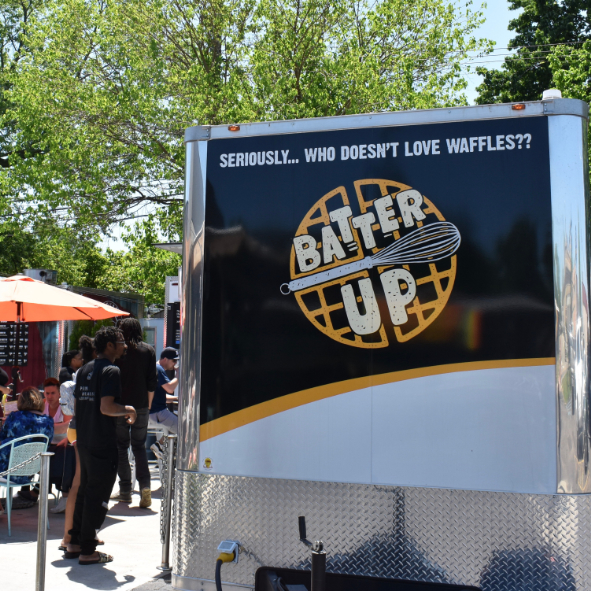 WHAT WE DO
We are ready for Batter Up Waffle Company to return to our patio this season! Innovative, delicious waffles are perfect any time of day. You don't have to decide between sweet or savory with this truck – you can have the best of both worlds.
Batter Up was created in the summer of 2017, specializing in waffles both sweet and savory. The menu offers breakfast, lunch, brunch, dinner and sweet tooth dessert options.
Kevin Browe, owner of the company, has been a chef his entire career. He knows what it takes to put out a great product at an affordable price. We accommodate parties large and small.
The menu is geared towards everyone with diverse options that all will enjoy. From Classic Chicken & Waffles to the tropical heat of our Mango Habanero Sauce, it appeals to everyone.
Lastly, their customer service is above and beyond. We love to see the smiles the waffles bring to the masses. Batter Up Waffle Company delivers great taste and amazing service. Finally, we adore them and we think you will too!
Ready for some waffles? Take a look at the exciting menu and visit their website here: https://www.batterupwaffleco.com/
Find out when you can get hot, creative and delicious waffles at Fleat. Visit our schedule: https://detroitfleat.com/schedule/
TYPE OF FOOD:
Waffle Creations