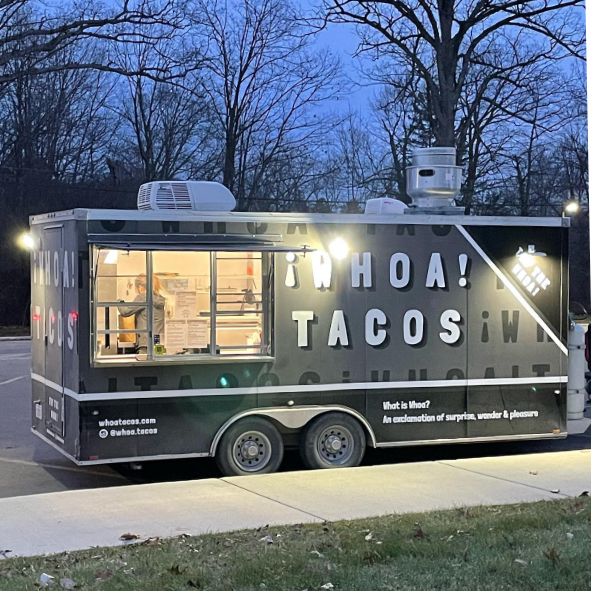 WHAT WE DO
Whoa Tacos joins the Fleat patio this season with all the taco goodness!
Whoa! Is that a taco truck? It sure is and they're serving up tacos, bowls and quesabirria that will blow your mind!
This truck specializes in FRESH ELEVATED Street Food – offering
Nut Free, Gluten Free Options And Vegetarian/Vegan Options
Taco Chimichurri, Taco Banh Mi, Taco Esquire -just a few of their mouth-watering taco choices!
How about a Quesabirria? Imagine slow-cooked braised beef, chihuahua cheese, fresh cilantro and onion. Seared in birria consommé. Served in a flour tortilla with a side of birria consommé and ¡Whoa! signature sauces. We can hear your stomach growling from here!
Round out your meal with Chips and Salsa and maybe a Esquite Street Corn Bowl. It's corn roasted with fresh jalapeño, onion and fresh cilantro. Served in a bowl drizzled with our creamy Tajin lime sauce and topped with cotija cheese.
Drooling yet? We don't blame you at all!
Fleat can't wait for Whoa Tacos to make their appearance on the patio! We hope you'll join us to see what makes this truck so special!
View their menu and a slew of good-looking taco photos at their website: https://www.whoatacos.com/
Be ready to get your taco fix and mark your calendar! Check out our food truck schedule here: https://detroitfleat.com/schedule/