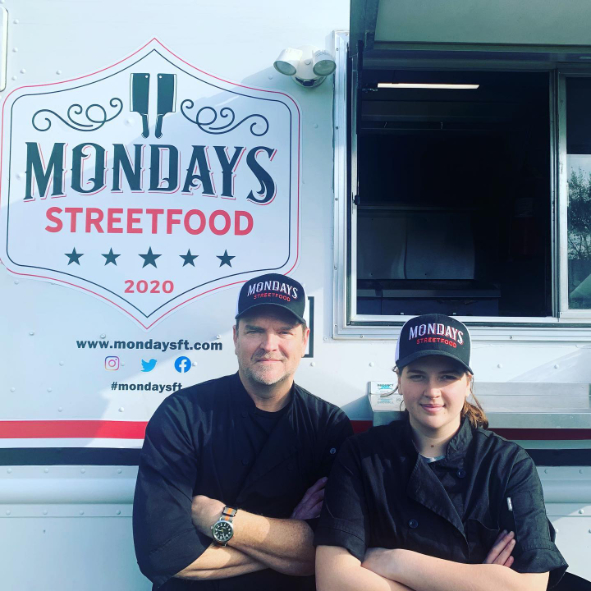 WHAT WE DO
Monday's Streetfood delivers superior service & personalized attention. We started with a simple idea: Let's do a gourmet Walking Taco Food Truck and call it F.U. Mondays
This seed grew and changed. Recipe testing, the battle for quarantine sanity, and the fulfillment of a career path that started for me a long time ago. From grilling burgers in the backyard, throwing clambakes for friends during my birthday "week" and lastly, culminating with working for some of the biggest restaurant brands in the U.S.
The kids and I truly thank for you stopping by. We promise that we will do our best to deliver you a second-to-none experience worthy of another trip up to the window.
~Chef Juiceky
We are excited to have this amazing and popular truck take a guest spot on the patio. If you haven't had the chance to sample their menu, don't wait. Make sure to get up here for walking tacos and a slew of other incredible menu items. We love a family that cooks together and we think that you will, too.
Drool over Monday's Streetfood exciting menu at their website: https://www.mondaysft.com/
Need to know when to get your taco fix? Visit our schedule and mark your calendars: https://detroitfleat.com/schedule/
TYPE OF FOOD:
Walking Tacos & Streetfood