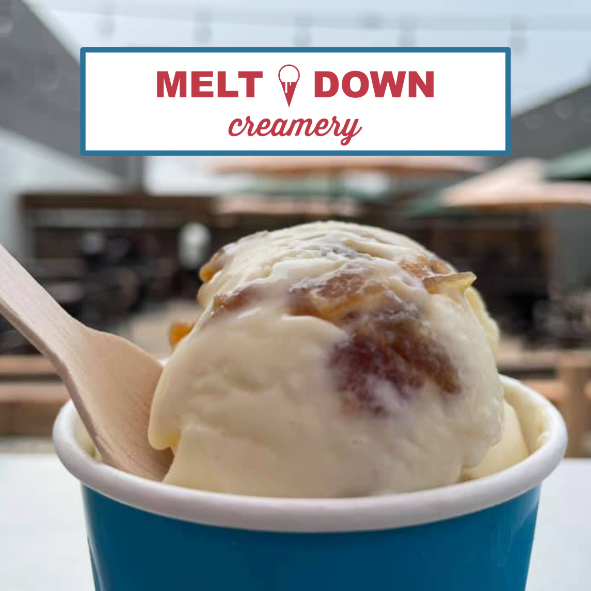 WHAT WE DO
Meltdown Creamery bring fresh and inventive ice cream to Fleat!
"Meltdown Creamery cooks up creative and exciting ice creams with uncompromising richness and flavor. We use high-quality ingredients to make artisan ice creams, sherbets, and sorbets that are luxurious and smooth.
We are passionate in the creation of our flavors. Inspired by seasonal favorites (like Sweet Corn & Salted Caramel or Blueberry Crisp) and familiar pleasures (Buttered Toast & Strawberry Jam). Taking a cue from elegant delights (like Basil Mint Chip or Peaches & Crème Fraîche), and irresistible cravings (like Tiramisu or Cherry Cheesecake).
Secondly, our mobile business is on the move throughout metro Detroit. Check our calendar to follow us around the city or book us to visit your neighborhood. You can even consult with us to create personalized flavors that are perfect for your special event."
Are you intrigued? We can't wait to taste every flavor on the truck.
Check out their rotating flavors here: https://meltdown-creamery.com/flavors
Finally, don't miss out! Check out schedule and mark your calendars so you can visit when they return to Fleat:https://detroitfleat.com/schedule/