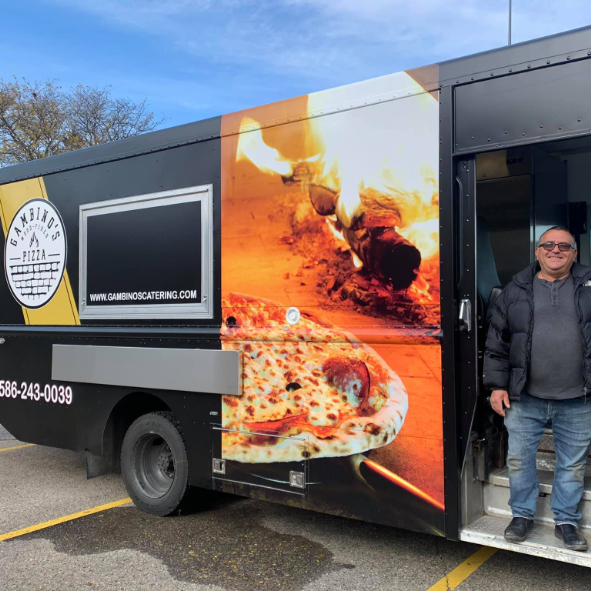 WHAT WE DO
Carlo Gambino has been cooking since the day he arrived in America, 32 years ago. After 5 years in his uncle's pizza kitchen, he decided to create a life in Michigan. Food has always been a large part of the Gambino family culture, and the love and passion for cooking is apparent in every family member. We are delighted to bring you Gambino's Catering.
Great Food. Great People.
Nothing brings us more joy than feeding others. We are family owned and operated. We are lucky enough to share our love via the food we bring to your occasions. Central to that experience is Chef Carlo Gambino's food. We use flavors and techniques from the homeland, made-from-scratch sauces and doughs and a dash of love in every meal.
We come to you! Whether it be a 5 course catered meal, throwing burgers on the grill, or fresh pizza, we have you covered. We bring all necessary equipment to your special occasion. Don't want us to stick around? We won't be mad – we do drop offs as well.
Gambino's adds that special touch to your gathering that will leave your guests talking about the food for years to come.
Find out more about Gambino's Catering here: https://gambinoscatering.com/
Get your hands on some amazing wood-fired pizza from Gambino's when they visit Fleat! Follow our schedule:https://detroitfleat.com/schedule/
TYPE OF FOOD:
Wood-fired Pizza