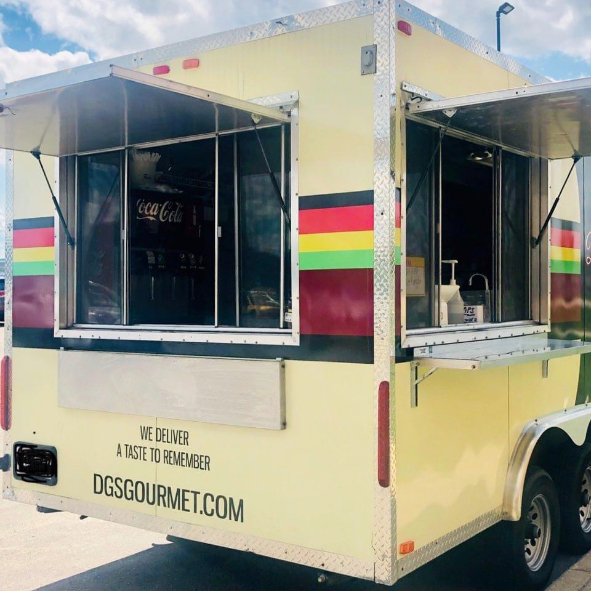 WHAT WE DO
D.G.'s Gourmet at Detroit Fleat!
Get your hands on D.G.'s Gourmet Subs and Sandwiches!
Unapologetically showcasing delicious freestyle forms of flavor in branded dishes that arrests your tastebuds!
From the owner:
"An artistic food truck that delivers a new found passion to creating sandwiches, subs, daily cut french fries and hand cut onion rings.  Over 15 years of restaurant experience, D.G.'s Gourmet has been traveling the Detroit and Metro Detroit Areas presenting various samples and creations gradually building a following that craves our food!
Today we have answered the call to being mobile: introducing fresh, quality ingredients in sandwich and submarine style. What sets up apart from other food trucks and trailers is our experience in knowing what people love to eat and delivering it with tons of love.
We love people and people love our food!
We don't take any shortcuts when it comes to your food and service. In doing so, we're able to offer our customers high-quality food on-the-go at reasonable prices. If you're feeling tired-out from all of the options, the choice is simple. Choose the best Sandwich Food Truck in town. Follow us on Instagram nd Facebook and find out where we'll be parked next!"
Get over to their website and decide what item is a must-try: www.dgsgourmet.com
Ready to get your hands on the most creative, delightful sandwiches around? Check out our schedule at mark your calendars! Visit: https://detroitfleat.com/schedule/
TYPE OF FOOD:
Subs and Sandwiches