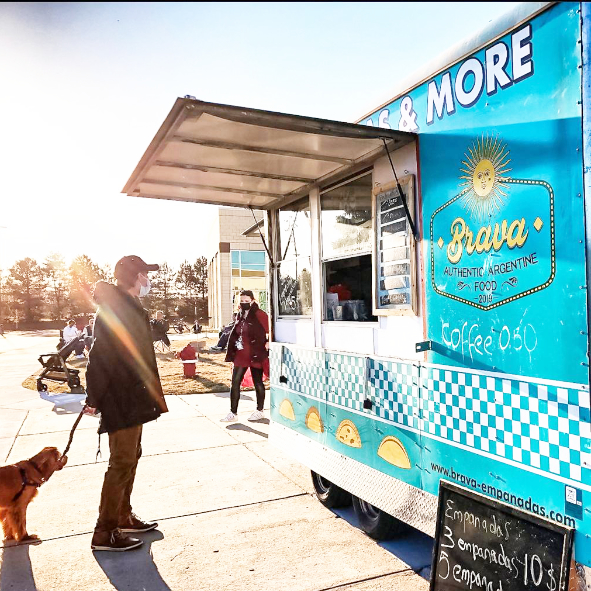 WHAT WE DO
Brava Empanadas is Metro Detroit's First and Only Argentinian Food Truck 
Brava Empanadas brings classic South American comfort food to Detroit Fleat. Warm and savory, or sweet and spicy, the empanada is a pocket of flavor that's great for lunch, dinner, or an appetizer! Empanadas are similar to turnovers and stuffed with tasty meats, cheeses, fruits or vegetables.
Silvia lovingly makes every empanada by hand and prepares them in the traditional Argentinian style.
Cook and owner Silvia Parra McCarthy was born and raised in Buenos Aires, Argentina. She moved to Northville, Michigan in 2008. She is a former veterinarian with a passion for cooking. As a mother of 5 and used to feeding a crowd. She opened her food truck in 2020. Silvia uses only the freshest, high quality ingredients in her empanadas. Lastly, she hand crafts every single empanada using a secret recipe.
Experience authentic South American flavor. Visit Brava when they come to Fleat! However you order, you are bound to love them
Finally, visit their website and drool over the menu here:https://www.brava-empanadas.com/
See when you can get your hands on some empanadas at Detroit Fleat by checking our schedule here: https://detroitfleat.com/schedule/
TYPE OF FOOD:
Argentinian Empanadas