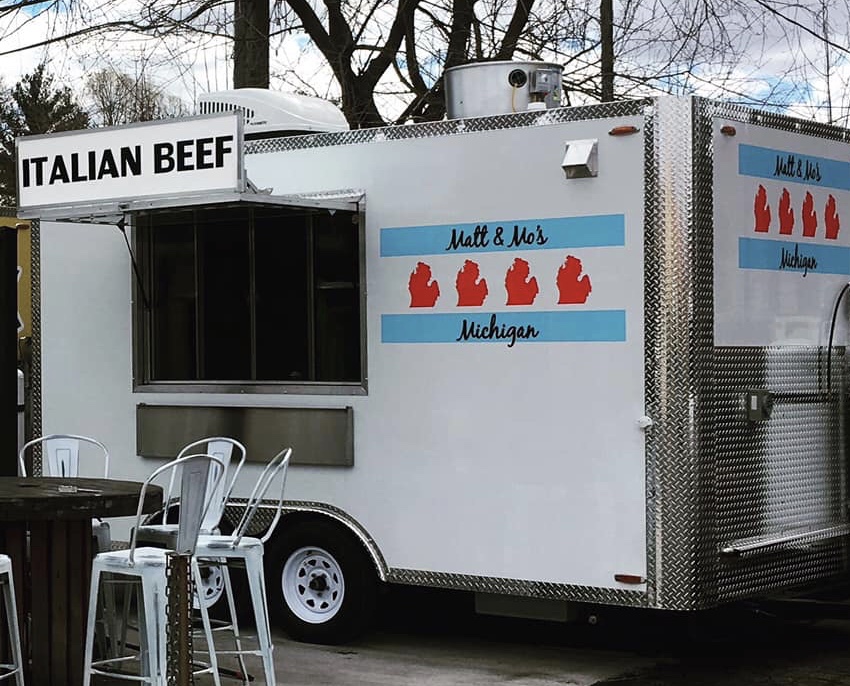 WHAT WE DO
The best thing about visiting Matt & Mo's Italian Beef truck is that you will be served by Matt & Mo themselves.
This power couple take pride in serving up Italian Beef to hungry crowds and connecting personally with all their guests.
Italian Beef Sandwiches are a specialty item that you can not find anywhere else in Michigan. Matt & Mo's specializes in homemade, authentic, Chicago-Style Italian Beef Sandwiches & Caprese Sandwiches on Garlic French Bread.
Between mouth-watering, incredibly delicious food and personal, friendly service, you cannot go wrong with Matt & Mo's!
TYPE OF FOOD:
Italian-American Cuisine