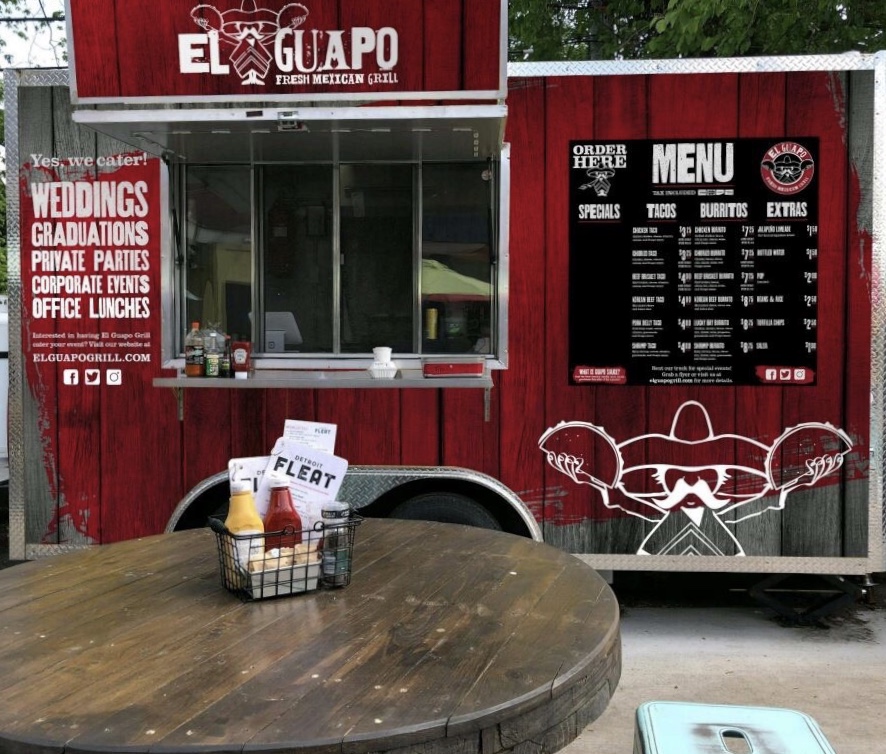 WHAT WE DO
El Guapo is taking fresh Mexican to the streets and turning it upside down- fusing it with all varieties of international food cuisine.  Pork Belly to Korean Beef, El Guapo Grill is anything but traditional!
We pride ourselves on creating Fresh Mexican Fusion! Grilled Chicken to Spicy Shrimp, El Guapo Grill has a variety of fresh Mexican tacos, burritos and sides infused with the flavors of international cuisine.
Our food truck can be  found at various locations throughout the city — Eastern Market, the Campus Martius District and the Royal Oak Farmers Market, to name a few! If you're craving some El Guapo and don't know where to look, you can find us at our new permanent home at Detroit Fleat all summer long! We are excited to be parked alongside our neighbors serving up the freshest Mexican cuisine!
Catering:
El Guapo is the life of any party! We cater events big and small! Find out more at our website: http://www.elguapogrill.com
TYPE OF FOOD:
Mexican Cuisine